I've been interested in plotters that can be used to put handwriting on paper in a deceptively real way for a long time. After some rather disappointing attempts with inexpensive devices based on model making servos, I was now able to buy a plotter with stepper motors at a reasonable price.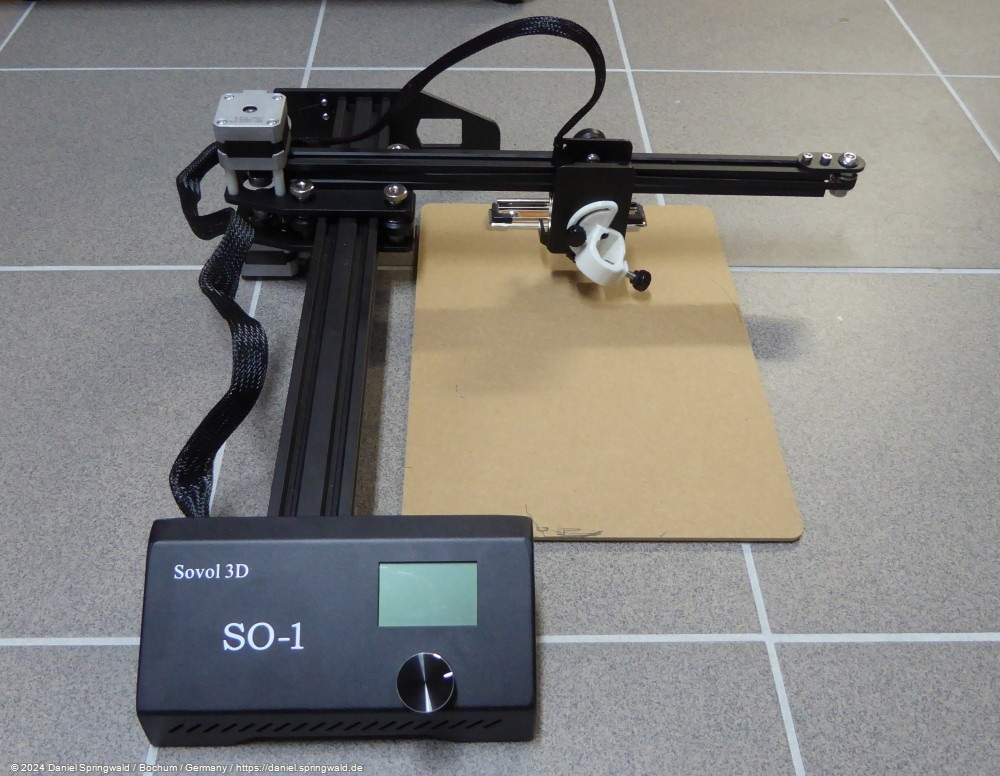 The conversion to wooden panel
However, the Sovol SO-1 is not yet perfect in the delivery state, as its clipboard is only loosely placed underneath.
My first task was therefore to firmly connect the paper holder to the plotter.
On a wooden panel, a makerbeam profile serves as a stop on the left side. Horizontal limiters at a 90° angle can also be easily screwed onto it.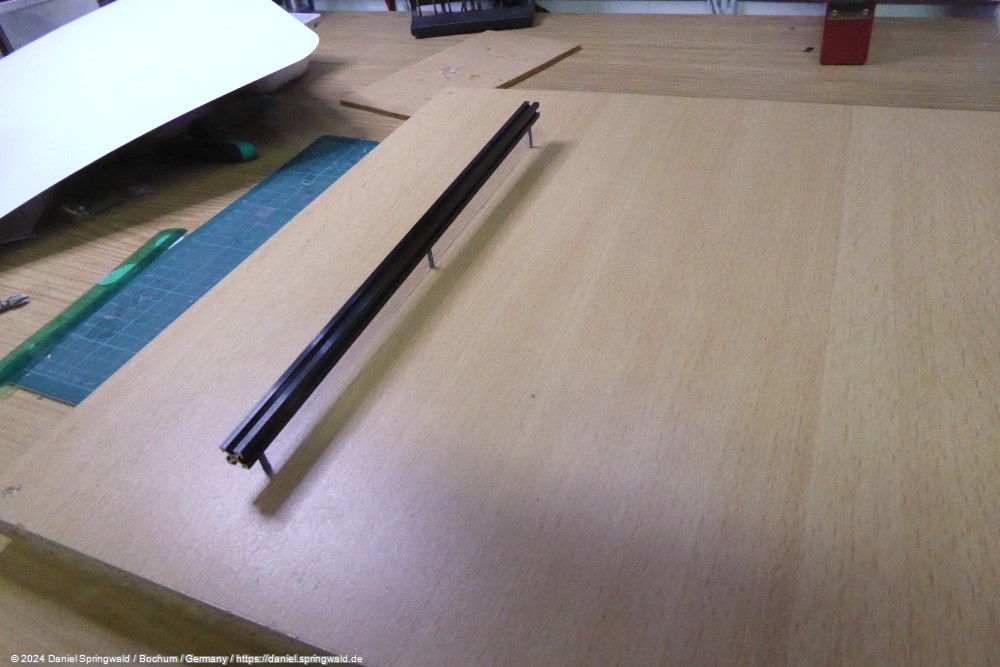 Using a metal plate, the paper can be fixed with magnets: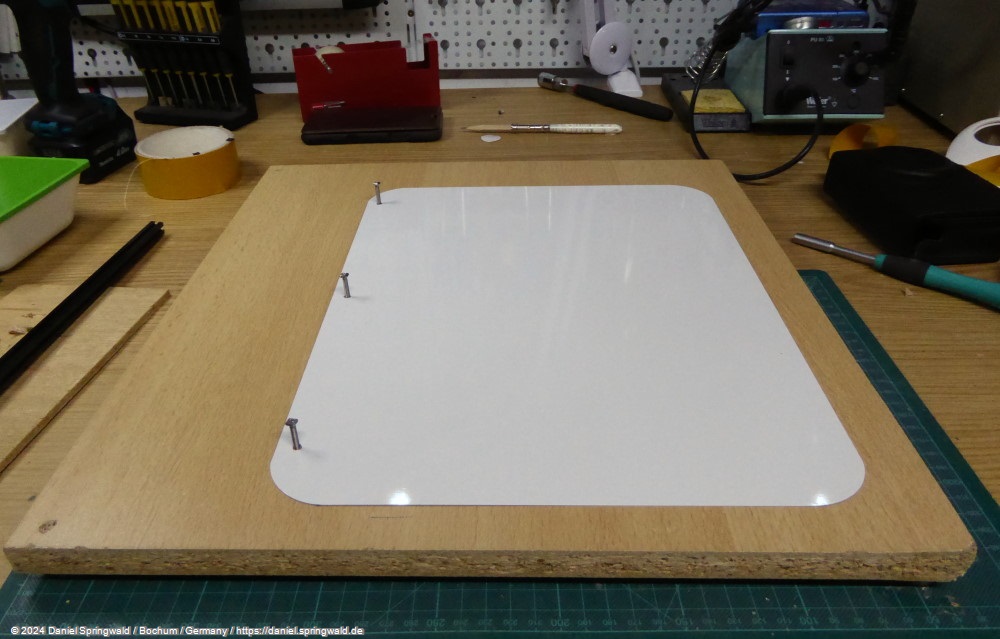 In addition, there is a mechanical clamping device at the top: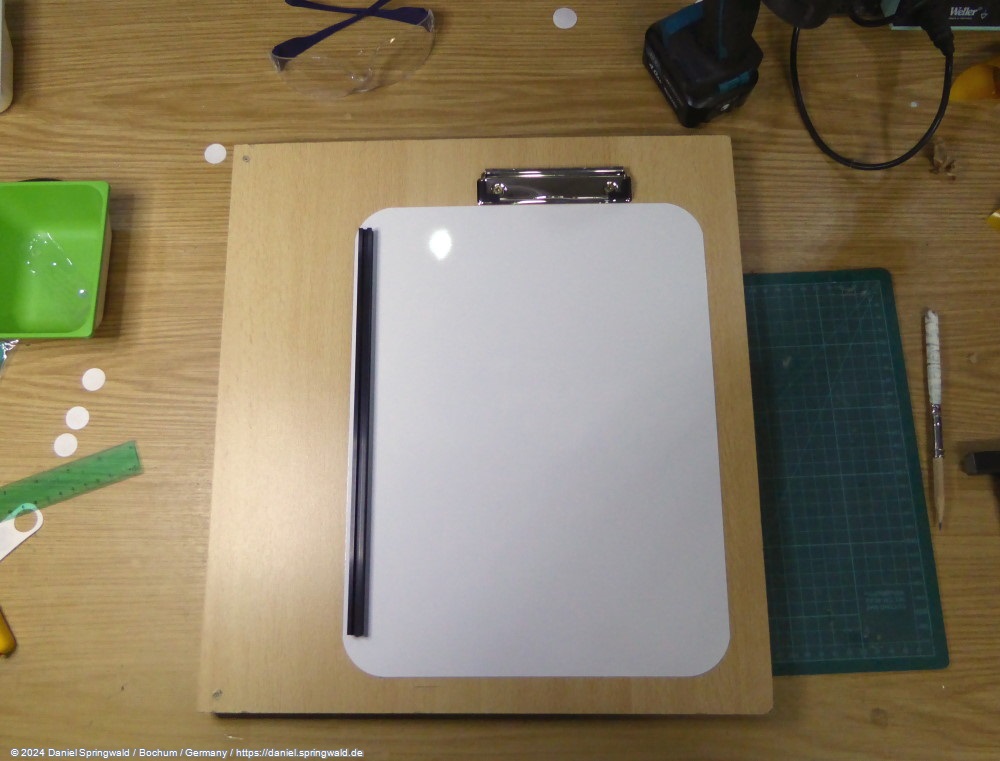 Ready 😀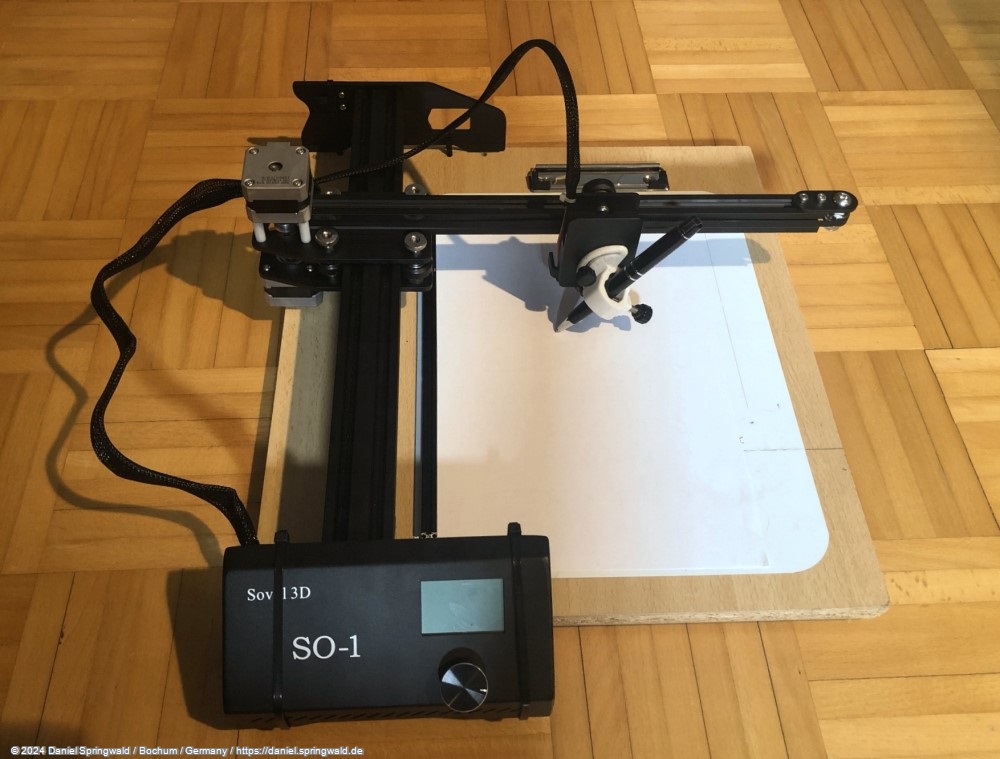 Unfortunately, I couldn't find an attractive software toolchain with which I can easily edit the text to be written and, after small changes, plot it directly and reproducibly again and again.
Although there are well-done plugins for Inkscape, they have to be re-executed for each new or changed text. In the end, the generated GCode still has to be transferred to the plotter via SD card or transfer program via USB.
(If I've missed a convenient solution, I'll be grateful for tips).
Own GCode software
Therefore, I had to find a small, self-written tool with which I can quickly edit text for the plotter, see it directly as a preview and then plot it precisely into a drawing area.
However, the scope of the program "escalated" 😉 a bit in the following 2 days, so that it has now also got a graphical user interface, for example.
The tool is open source and can be found on Github: https://github.com/Springwald/GCodePlotter