PaperMe is a tool to design papercrafts from photos. I created it in 2010 using Silverlight which seemed to become a good alternative to flash.
Unfortunately flash and Silverlight "died" because they are not supported on mobile devices. So it was time for a total makeover.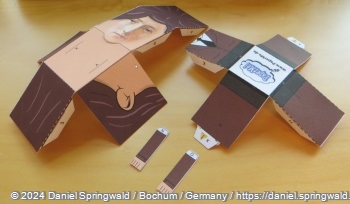 It took a lot of work porting PaperMe to HTML5 and responsive Design, but now it´s finished.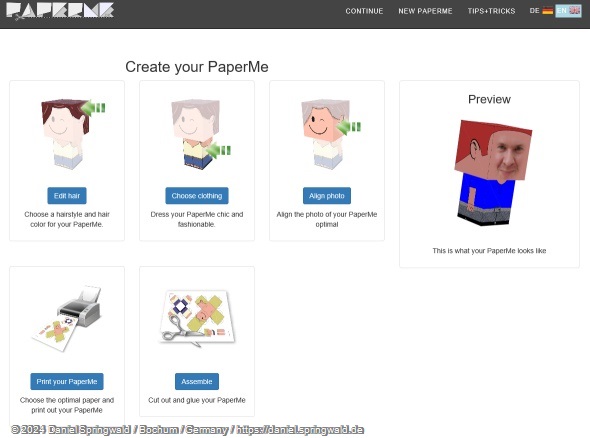 If you are interested to create a personal papercraft of yourself, your partner or your favorite celebrities – just give PaperMe a try :-)